Robbie fue entrevistado por Amazon Prime Video Sport y acá les dejamos todas las fotos y videos.
Gallery Links:
–
Interviews & TV Appearances > 2019 > 12/11 – Amazon Prime Video Sport, UK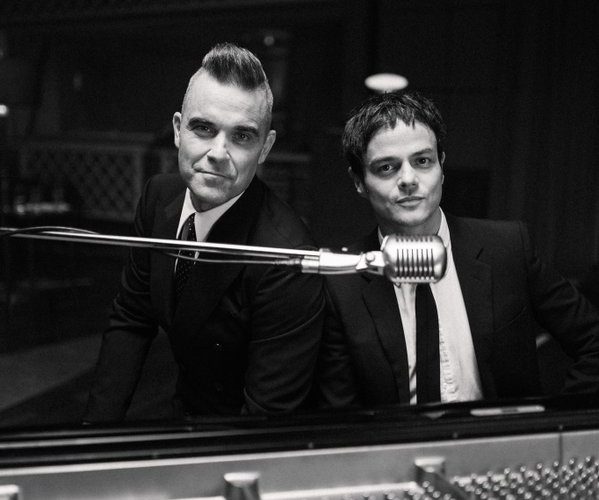 En el Vloggie Williams de esta semana, Robbie nos muestra el detrás de escena del video oficial de "Merry Xmas Everybody", primer single promocional de The Christmas Present y dueto con Jamie Cullum.
Robbie grabó una versión especial de Let Me Entertain You para el comercial navideño de Aldi, una cadena de tiendas en el Reino Unido. Acá se los dejamos.
Si bien Let's Not Go Shopping, uno de los singles promocionales de The Christmas Present, no tiene video oficial, si lanzaron un lyric video. Acá se los dejamos.
Esta mañana Robbie nos sorprendió con el lanzamiento del video oficial de "Merry Xmas Everybody", dueto del clásico navideño que hace junto a Jamie Cullum.
Recuerden comprar la canción en iTunes Argentina para ayudarla a subir en los charts.
Robbie visitó los estudios de la radio Magic FM para confirmar que se sumaba al Magic of Christmas live y también aprovechó la oportunidad para hablar un poco de The Christmas Present.
Ya pueden encontrar todas las fotos en nuestra galería y acá les dejamos un video donde habla de como quiere "sacarle" el récord a Bublé, quien desde hace 7 años viene siendo el álbum #1 en Navidad en Australia.
Gallery Links:
–
Interviews & TV Appearances > 2019 > 31/10 – Magic Radio, UK
Robbie y Guy Chambers son los compositores de las canciones del musical "The Boy In The Dress" y el martes ambos hicieron una visita sorpresa a los ensayos.
"Soy un gran admirador de los libros de David [Walliams], así que cuando nos propuso la idea de componer la banda sonora de la versión musical de "The Boy in the Dress" estuvimos genuinamente encantados.Fue increíble estar frente a un elenco tan talentoso" declaró Robbie. "Cuando era chico fui a un montón de obras de teatro y también participé en muchas, y recuerdo la abrumadora sensación de las personas aplaudiéndome y alentándome. Fue la primera vez que pensé que podría ser bueno en algo y todavía puedo sentir ese momento.
Mirar este elenco y ver como actúan se siente como si los conociera, porque estuve en su lugar.".
El estreno de la obra es el 08 de Noviembre.
Acá les dejo el video del detrás de escena de la sesión de fotos hecha por para la revista GQ. Las fotos fueron tomadas por Bryan Adams.
Tyson Fury estuvo dando entrevistas en la televisión británica (promocionando sus proyectos personales, no la canción) y obviamente le preguntaron por Bad Sharon, el dueto que hará con Robbie en "The Christmas Present". Si bien no revela mucho sobre la canción, si muestran un pequeño adelanto de la misma.
Acá les dejamos el video.
Come on you sad sacks
you're not going to win the human race
Put on your glad rags
Go get off your face

Grab that Sharon from the office
nick the Champagne let's get off it.
El Jueves pasado, una vez terminada la conferencia de prensa, Robbie se dedicó a dar entrevistas a todos los medios presentes y tenemos varias fotos del detrás de escena de ellas. Estas entrevistas recién se publicarán en la semana de lanzamiento del álbum.
Acá les dejamos las fotos y los videos.
Gallery Links:
–
Interviews & TV Appearances > 2019